About
OwnTrail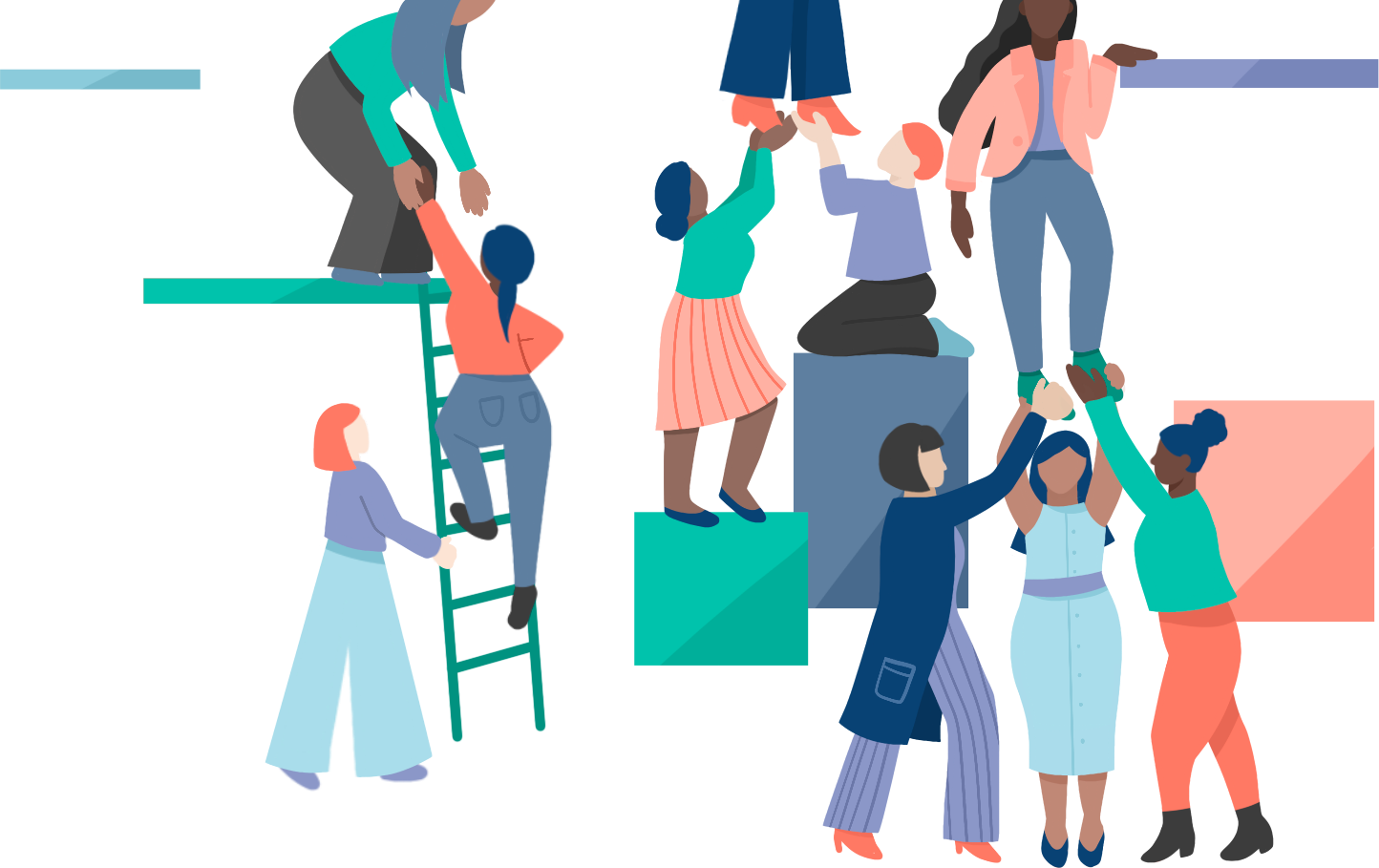 We believe there's no one right path through life.
We think that collective good comes from owning our individual journeys. That in a world where women are so often made to feel like we're not enough, embracing our stories is an act of self-love, resistance and helping others. We believe that connection, representation and authenticity are catalysts of personal and systemic change. That by sharing the trails we blaze through life, we can serve ourselves and others, and together have a bigger, more authentic impact on the world. Because every woman is a trailblazer.
OwnTrail is a platform that advances women individually and systemically through the scalable owning and sharing of the trails we blaze through life.
Our journey (so far)
Our co-founders Rebekah and Kt have felt the pressure of "the right path" firsthand, but they also experienced the positive impact that embracing their own journeys had on their personal and professional lives. Their shared passion for embracing nonlinear paths is what brought them together and led them here — building OwnTrail so all women could own their stories and give and receive the inspiration and insights to continue to blaze their own trails.
Our values
Authenticity
When we can be ourselves on our own terms, everyone benefits. Save the filters and the fillers, forget "social media perfect" — we show up as real multi-faceted human beings without apology.
Inclusion
There's beauty — and power — in our many identities and experiences. We create space for women to be equally valued, in full acknowledgment that gender is not binary, without centering a single specific identity or experience.
Safety
Authentic, meaningful experiences require safe space and informed choice. Emotional, physical and digital safety are non-negotiable — and we collectively foster an environment where all can thrive.
Curiosity
Our development and learning are never complete. As we reject the idea of one right path, we embrace a growth mindset, stay open to new possibilities and view failure and feedback as part of the process.
Trust
Confidence and accountability are necessary for relationships with ourselves and our community. Trust is a two-way street required to build empathy, experience solidarity and take action.
---
Want to know more?
Check out our FAQs.  Have other feedback, questions or partnership ideas?  Send us a note at feedback@owntrail.com.